Decision by Design is now closed.


Decision by Design is a twelve-week training program for top performers who want to confidently take risks, stand out from their peers, and position themselves for the best possible future.
Your life is the sum of your decisions.
Think about it—every day we are faced with decisions about what to work on, how to spend our time, and how to invest in our health and relationships. 
If we make the wrong choices, the best-case scenario is we spin our wheels for years without getting anywhere. What usually happens is far worse—not only do we waste time, but we also see a deterioration of health, dissatisfaction at work, lost opportunities, and strained relationships with the people who matter most to us. 
Writer and philosopher Albert Camus said, "Our life is the sum of our choices." If that's true, then how we make decisions should be something that deserves our highest attention and most focused energies. Decision by Design teaches you the skills you need to make the best decision. Every time. 
Fast-track your learning and save yourself years of expensive trial and error.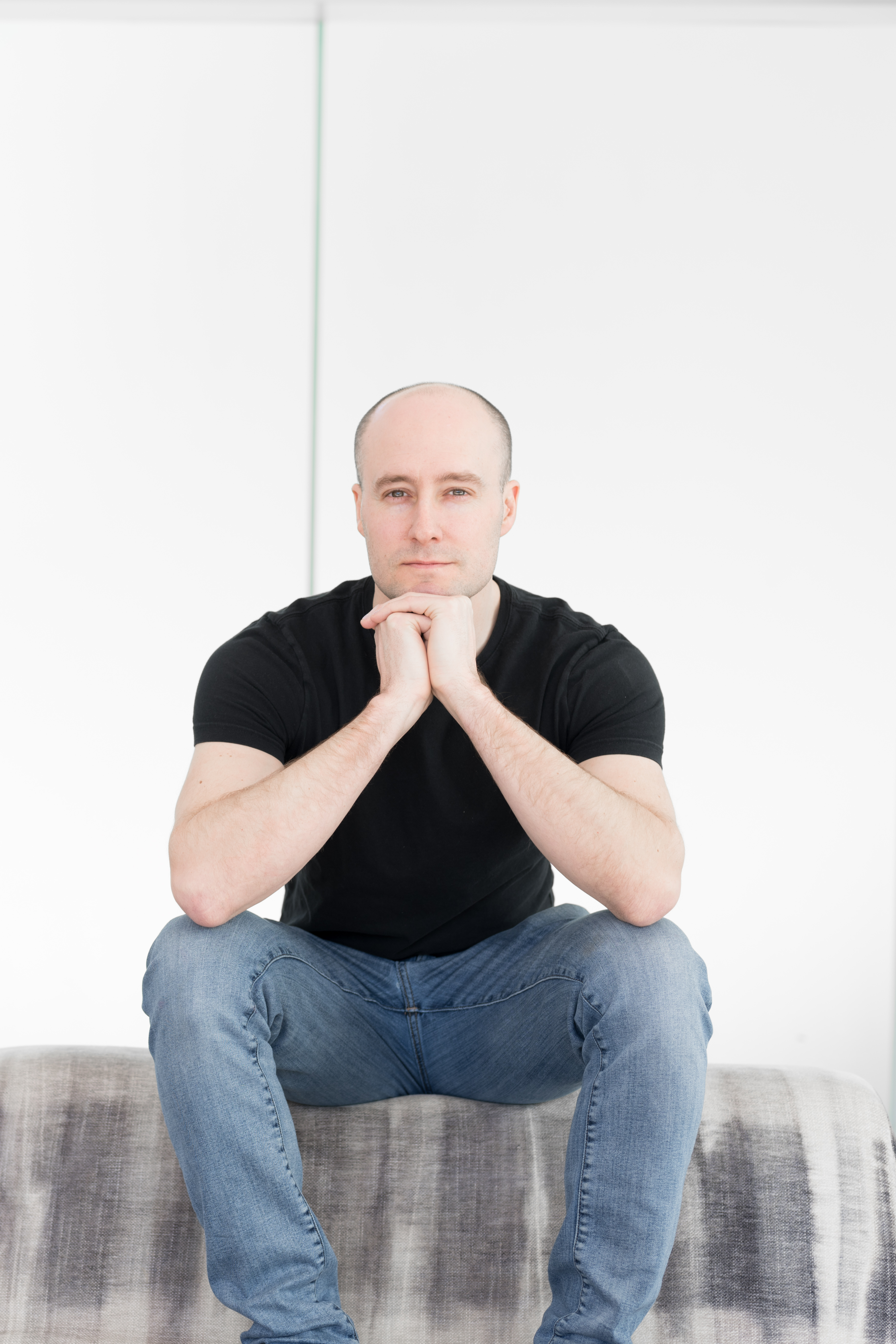 Who Teaches Decision by Design?
Decision by Design is taught by Shane Parrish, Wall Street Journal bestselling author and founder of Farnam Street Media, Latticework Publishing, and Syrus Partners. The New York Times called Shane the unlikely guru that helps Wall Street think better.
Over 7 million people read Shane's work annually, and it's been featured in The New York Times, The Wall Street Journal, The Economist, and more. Over 300,000 people subscribe to his weekly newsletter to receive his timeless insights and learn how to make better decisions.
Shane has spent years making high-stakes decisions as a CEO, advisor, and public company board member. What's more, he continues to teach, coach, and guide CEOs wanting to perform at the top of their game.
Decision by Design students can ask questions and get feedback during monthly live office hour calls with Shane. This allows you to learn not just from your own experience but from your peers as well.
While each decision is different, there are things that the best decision-makers do consistently that put them on the right path. Having the skills to consistently make sure we're thinking through problems from every angle, avoiding problems before they happen, and spotting options where other people see none can change the trajectory of both our personal and professional lives.
Good decisions make the future easier.
Bad ones make the future harder.
Whether you're curious about the real world habits and routines of the best decision-makers or simply want to rapidly scale your career or business, Decision by Design will help you:
Clarify the problem
Avoid analysis paralysis
Identify the most important thing
Effectively use a team
Stop second-guessing yourself
Stop feeling overwhelmed or exhausted by too many decisions
Build trust with your colleagues, employees, and bosses
Seize opportunities that others miss
Learn when you've done enough work
Free up your time
Making better decisions means knowing exactly what to do. Every time.
Without a roadmap, learning practicable skills to make the best decisions possible can be overwhelming, costly, and full of false starts. Decision by Design gives you that roadmap. Inside the course, however, there are no shortcuts, silver bullets, or guaranteed results. You get out of it what you put into it.
Set Your Own Pace


Decision by Design is a twelve-week skills-based program with worksheets, bonus material, and more that will help you develop the skills you need to build your decision making capabilities.
You can access the course from anywhere in the world, anytime you want. Each week takes about one to two hours of effort to watch the videos, do the worksheets, and put the skills into practice. Don't worry if life gets in the way; you can go at your own pace.
Check out the curriculum so you can make sure the program is right for you.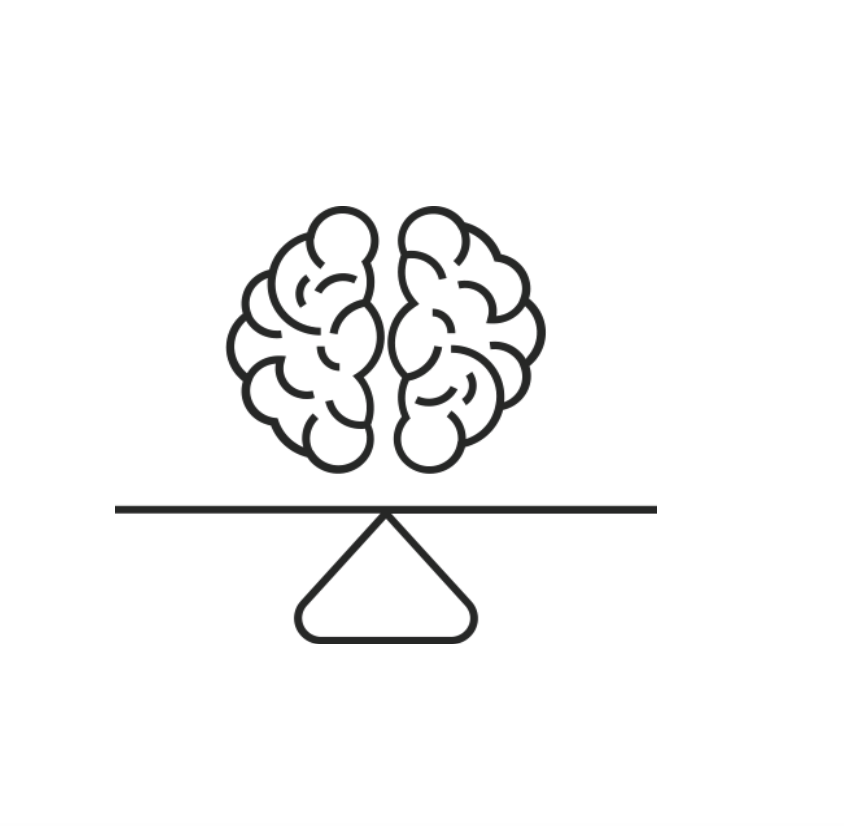 Course Curriculum
Skill #1: Find the Lead Domino
Learn how to tackle big decisions with clarity and confidence.
Skill #2: The Root Problem
Learn how to define the problem in a way that creates the best path forward.
Skill #3: When to Decide
We'll share how to tell when it's time to gather more information or time to act on the information we have—even if that information is imperfect.
Skill #4: The Most Important Thing
Get clear on the thing that matters most, clarifying and empowering yourself and your team.
Skill #5: Owning the Frame
Learn how to expand available opportunities.
Skill #6: Mapping Across Time
Learn how to create fewer problems in the future than you have today.
Skill #7: Collecting Powerful Information
In this lesson, we'll share who to trust, how to filter that information, and which questions yield the absolute best information.
Skill #8: Leveraging Your Best Thinking
No need to rely on willpower—this lesson will teach you to think ahead so you know what to do and when.
Skill #9: Creating a Margin of Safety
Learn to take advantage of the future by putting yourself on the path of opportunity.
Skill #10: Avoidable Stupidity
There are some situations where we're more likely to make mistakes than others. This lesson teaches you to recognize and avoid preventable stupidity.
Skill #11: Committing and Executing
Check in with your rational and emotional selves and communicate in a way that gets results.
Skill #12: Assessing and Updating
Let's take our decision-making to the next level and learn how to accurately assess where we are and what we need to work on next to keep getting better.


Shane Parrish Office Hours
Here's your chance to ask Shane your questions from the course. There will be a few of these throughout the course, and they will be recorded and loaded for you to watch anytime.
Frequently Asked Questions


What Is Decision by Design?
Decision by design is a twelve-week, interactive video-based training program that teaches practical behaviors, routines, and frameworks to business owners, executives, or ambitious beginners who want to improve their outcomes. 
Whether you're just starting out or already established, Decision by Design will challenge you to forget some of the things you know, embrace some new thinking, and execute at another level. 
You can do it alone or with your team. 
How Does Decision by Design Work?
Decision by Design training is released in twelve weekly modules with easy-to-follow videos, resources, and workbooks. All of the training is online inside a member only site.
Decision by Design includes interactive components like "office hours" where Shane answers your questions and offers advice. Once you sign up, you're a Decision-by-Designer for life. You can retake the program for free as long as the program exists. 
Is Decision by Design for Me?
If you want to learn the behaviors, routines, and frameworks that work in the real world, Decision by Design is for you. Our ideal members fall into one of these categories:
Ambitious Beginners: Are you just starting out? Want to learn how to make decisions but don't know where to turn? Whether you're on your first day, your first year, or just took on a leadership role, Decision by Design will help you learn what works. 
Established Managers and Executives Looking for More: Are you wondering when you've done enough work? Do you feel paralyzed making decisions? Are you wondering what to communicate and when? If you've realized there are no perfect decisions and you're ready to deepen your understanding of real world decision-making, Decision by Design will show you how.
Successful Executives Who Want to Rapidly Scale: Already leading a team but having trouble trusting others to make the right call? Ready to take things to the next level? Decision by Design will help you hit the accelerator. 
Decision by Design gives you everything:
The behaviors, routines, strategies, and tactics that the masters of decision-making use in their personal and professional lives. Decision by Design will help you if: 
You're deciding how to respond to changes in the market and your career
You're looking to move up in your company or advance your career and you want to think strategically about the problems your company is facing so you can get windfall results
You've been stuck on personal decisions for a long time and you want a path and techniques to get out of your head and into action
You're dedicated to self-growth and you want repeatable techniques and skills you can use to improve decision-making for the rest of your life
You want behaviors that reduce anxiety, eliminate second-guessing, and give you peace of mind




Who's Not Right for This Program?
If you're looking for a quick fix, shortcuts, or a one-on-one decision coach, this program is not for you. 
Our program isn't right for you if you're looking to market your services to your fellow students. 
If you're already a master decision-maker in your field and have the results to prove it, this isn't for you. 
If you're not open to changing your approach, this isn't for you. 
Decision by Design isn't right for you if you're not willing to do the work, want a plug-and-play solution, or just want to "get better quickly." This is a "get better slowly" program. 




Can I Take This with My Team?
Decision by Design is a single-membership program. If you want to do it with your team, which we highly encourage, please register separately. Reach out to [email protected] for team discount options.
What's Not Covered in the Program?
The program is not designed to:
Tell you exactly what to do. We'll give you the tools, but we don't have the perfect solution (and you'll find that there isn't one). But we can help you focus on the things you can control so no matter what the situation, you're in a great position to respond. 
Teach you decision-making science. We leave that to the academics. What this program is focused on is applicable skills used in the real world. If you're looking for academic results or a checklist of 300 biases you might fall prey to, we can't help. You can find that somewhere else. Instead, Decision by Design designs the behaviors, routines, and habits you bring to problems. Our approach helps you prevent biases without getting a master's degree.
Be consumed and not implemented. If you're looking to passively consume information, there are dozens of books we recommend on our website. This program is designed for you to actively walk through the decisions you're making. Consuming it passively will not help you become a better decision-maker and will not help you arrive at different results. 
Think of it this way: this program won't help you pick which stock to buy, but it will help you get clear on your investment strategy.
If you've spent time reading biographies trying to reverse-engineer the thinking of the world's leaders, or if you spend your Tuesday nights reading psychology books, but you just don't know how to translate them into clarity when you face a real decision in your own life, you're in the right spot.
Can I Expense It?
I'm not an accountant, but most organizations encourage their employees to continue their education, especially when it comes to decision-making. Here's what you can say if anyone asks you to justify the expense:
Decision by Design is an investment, but if I want to grow and get better, I can't stay in the same place. 
If you think this is expensive, you should see the cost of poor decisions. 
Compared to an MBA, which won't help me make better decisions, this is a bargain. MBAs can cost up to $100,000 or more. Plus, once I'm a Decision-by-Designer, I can take it again for free as long as it's in existence.
If you need a custom invoice, please send an email to [email protected] with detailed company information.




How Much Time Do I Need to Commit?
If you plan to work through the program in real time, we recommend between two and three hours per week to watch the training, complete the assignments, and practice the skills in life and work.
If you're not able to find the time, don't sweat it. We know many of you have full-time jobs and busy family lives. A lot of students want to pause at various points and resume in the future as their schedule allows. Because you have lifetime access for as long as it exists, you'll never have to choose the course over your life. You can be there for your family, friends, or work—and you'll be happier and more fulfilled because you are. 
This program is action-oriented and based on what works in reality. There are no fast or even guaranteed results. Making better decisions is more than just taking a twelve-week online course. While it's full of timeless behaviors and routines, it's something you'll work on getting better at for the rest of your life. 
How Is This Different from the Free Content on FS.blog or the Web? 
If you've ever found yourself with a tough decision at hand consuming free blogs, trying pro and con lists, and reading articles on Psychology Today—and yet you still didn't have clarity—you've experienced firsthand what free material can help you do.
Free materials provide a piece of the puzzle. What we've created in this program is a way to train your decision-making skills so you can put the puzzle together. 
While we normally avoid prescriptive suggestions on our blog, this course is different. Each lesson gives you specific questions to answer and techniques to practice so you can learn these skills for yourself. 
But you don't have to take my word for it. Thousands of people have relied on Farnam Street to help them live, think, and decide better. We've helped everyone from entrepreneurs to elite special forces commanders and executives from the NBA, NFL, and NHL. These are real people who have had better outcomes as a result of working with us.  
Will Shane Answer My Questions in the Office Hours Sessions?
Office hours sessions will be recorded and shared. Questions answered will depend on the number and type of questions submitted in advance. The better the question (meaning the more you seek to learn how to decide instead of what to decide), the more likely your question will be answered. If you can't make it, no problem. Office hours will be recorded so you can replay them at your convenience. This isn't intended to be a one-on-one coaching program. 
When Does it Start?
Decision by Design opens Monday, March 8, 2021, and closes Friday, March 12, 2021, at midnight (EST). Don't worry if you can't start right away—you can go at your own pace, and you'll have access to the material for as long as the course is around.
What If I Don't Like the Program?
No problem. We back our program with a 100% satisfaction guarantee. Here is how it works:
Participate in up to the first two weeks. If you no longer feel it's right for you, send us an email ([email protected]). We'll ask why it didn't work for you so we can get better, but you'll get a complete refund. Simple as that!
Please pay attention to dates. We are firm and clear on the refund policy. You have fourteen days from the time course begins to try it out. That gives you a chance to check out two of the twelve skills you need to make better decisions. 
I Still Have Questions—How Can I Contact You?
No problem. Send me an email at [email protected]


You're Protected with Our 100% Risk-Free Guarantee
This program can change your life. That's not something we toss out lightly. It's based on results and what you put into it.
Participate for up to two weeks. If you no longer feel it's right for you, send us an email ([email protected]) and you'll get a complete refund. It's as simple as that. 
Please pay attention to dates. We are firm and clear on the refund policy.
The best part is, you don't have to wait until the end of the program to start gaining clarity and seeing more opportunities.
Each lesson stands on its own to help you:
Watch your stress and anxiety over decisions start to fade

Avoid the fear of analysis paralysis

Save time by making better initial decisions

Prevent problems before they happen
While each lesson works individually, when you start combining them, you really see results.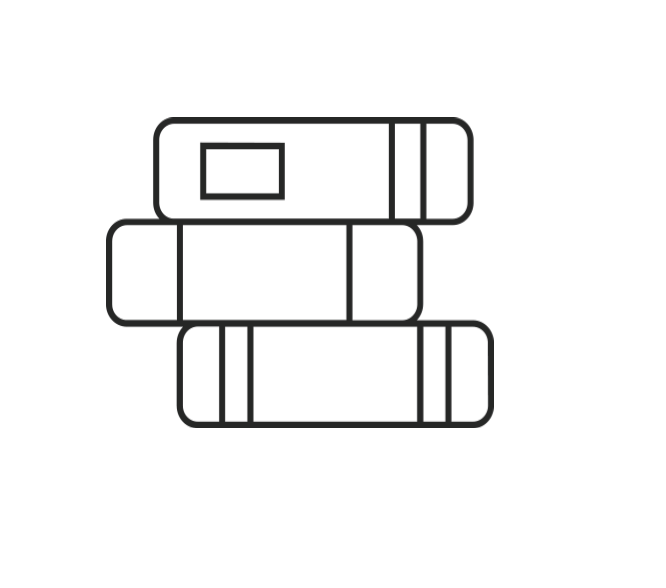 Registration is now closed! Join the waitlist now.
Here's what you'll get:
Twelve high quality video lessons with one skill a week for twelve weeks
Off-the-cuff videos offering different perspectives
Downloadable video, audio, and transcripts of each lesson
Downloadable worksheets to help you put each skill into action right away
Unlimited access to the course for as long as we offer it
Bonus material that keeps you learning
Our money-back guarantee